How Often Should You Change Your Oil?

How often should you change your oil? If you have your own car, we hope you already have an idea of when to change your oil — if not, you should check your owner's manual. If you don't regularly change your oil it can break down and not work as effectively; it could even leave you stranded around Stafford or Sugar Land
General Oil Change Frequency Guidelines
You might have heard vehicles need their oil changed every 3,000 miles or so, but that advice is a bit out of date. You won't hurt anything by sticking with the 3-month/3,000-mile numbers, but every vehicle is different and you should check your owner's manual. Generally speaking, advances in engines and oil allow many vehicles to go 7,500 or even 10,000 miles.
Unconventional driving or driving exclusively in stop-and-go traffic will lower those numbers some. You're likely to require more frequent oil changes if you:
Go Off-Roading
Frequently Cover Longer Distances
Use Your Vehicle Commercially
Use Your Vehicle for Racing
Tow Heavy Items
If any of those scenarios apply, it's a good idea to check with your local service center for oil change frequency recommendations.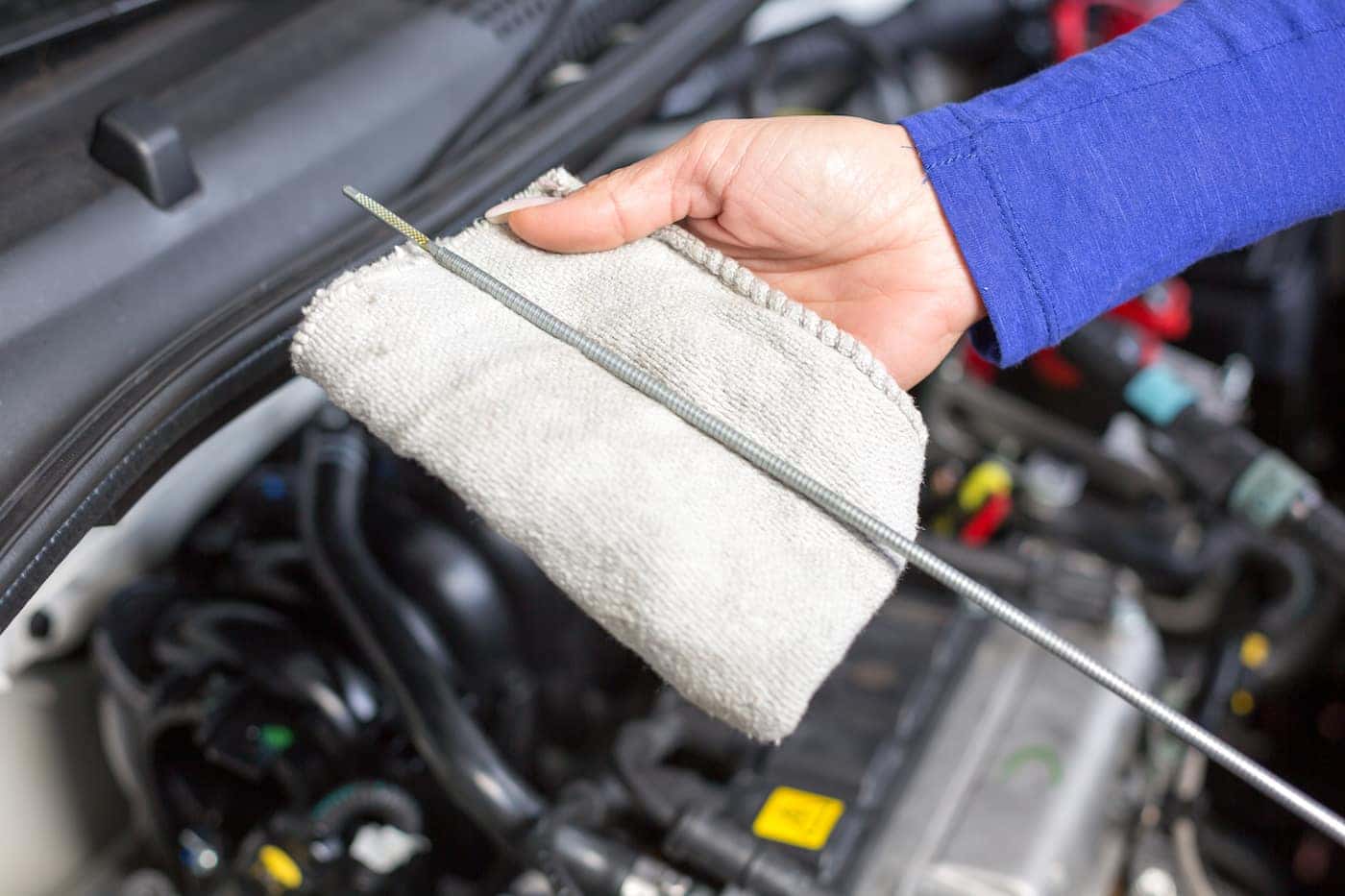 How Often Should You Check the Oil Level?
Oil changes are usually required because oil has started to break down or become contaminated. You can check everything is still ok by looking at the color of your oil, and you can also check there's enough in the system. If there's a leak, your vehicle is probably running without enough oil for safe and efficient functioning.
That's why its recommended drivers check their oil level once a month to make sure the level is between the minimum and maximum markers. You should also keep an eye out for:
Color Changes
Metal Particles
If you notice any issues, it's time to schedule service without delay.
Visit Greenway Mazda Service Center for Routine Maintenance
We take care of everything from oil changes and tire rotations to serious engine repairs at Greenway Mazda. Whether you're right here in Houston or you're bringing your Mazda in from Alief, we'll work hard to get your vehicle running in top shape and put you back on the road. Have any questions? Contact us today to talk with a member of our service team.
We are currently updating our Specials. Please check back soon.
---
More From Greenway Mazda
The 2022 Mazda CX-9 is an exciting new thrill for the driver who wants it all. This is one of Mazda's most technologically advanced SUVs, capable of delivering superior performance on the road and uneven terrain. At Greenway Mazda, we want you to feel the thrill of the all-new CX-9. Ultimate Performance This agile beast…

The New 2022 Mazda CX-5 is a beautifully sculped compact crossover that drives as nicely as it looks. If you haven't been behind the wheel of one of these before, you're going to want to take one of the 2022 Mazda CX-5s that are for sale in Houston, Texas for a test drive. Here are some of…

If you drop a Mazda, you know they have a reputation for being durable, reliable vehicles. Even though your Mazda might be working well, it is important for you to make sure it stays that way. That is where the team from Greenway Mazda can be helpful. Before you take your car on the open road this…